Madison Ross Letter
5th Texas Infantry vs 5th NY Zouaves
By Gary Willson
---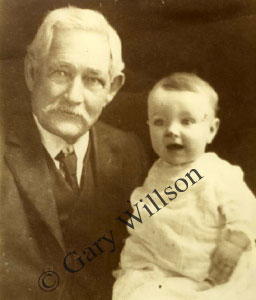 Born and raised in the Great State of Texas, my ancestors go way back in this state and include those who became one of the first Texas Rangers; those who personally knew and were friends with 'The General', Sam Houson; and those that fought for the Confederacy in the Civil War. One of my hobbies is photography and while perusing through one of the photography forum sites, I happened across the profile of a fellow who said one of his hobbies, along with photography, was the Civil War. I thought he would be interested in a letter written by my great great grandfather, Madison Ross, who had enlisted in the 5th Texas Regiment, in which he writes about when they came up against the 5th NY Zouaves at the 2nd Battle of Manassas (Bull Run).

The 5th Texas, and Madison, fought in many battles such as Malvern Hill, 2nd Manassas, Sharpsburg and Gettysburg. Shortly after Gettysburg, Madison was captured and sent to Camp Chase in Ohio and he subsequently escaped from there a short time afterwards.

To the left is a photo of my great great grandfather, Madison Ross, holding my father, Howard Evan Willson, on his lap. My father was born in September 1914, so the photograph was taken within a year of that date.

Madison's daughter and my great grandmother, Ida Ross Willson, got him to write the following letter, which I have the original of and I have transcribed here for this article:

December 20, 1920
Houston, Texas

The first engagement I was in was in the early spring of 1862 at West Point at the mouth of the James River and Chesapeake Bay at Yorktown. Our Brigade was sent there to get General John B. Magruder out of a tight place, which we accomplished with small loss of men. General Joseph E. Johnson was our Chief or General Commander and we fought from Yorktown to Richmond, a distance of nearly one hundred miles, I think. We skirmished on the road all day; no general battle.

We arrived at Richmond; then followed Fair Oaks, Seven Pines, Seven Days' Battles at Richmond. We succeeded in driving General McClellen back to his boats from Malvern Hill. Then we pursued them and overtook them at Manassas which was the 2nd Manassas Battle. We drove them off the field in a perfect riot. It was in this Battle that my regiment - the 5th Texas met General Fisk's New York regiment 5th Zouaves. They were certainly the finest-looking men I ever saw. Every one stood six feet two inches and was clean shaved every morning; they carried their barbers with them. They kept their mustaches with wax; very long, giving them a fierce look. Their uniforms were Zouave with two large tassels on their caps. Anyway, their uniform was red and made a good target to shoot at. When we got orders for attention and forward, we moved through the woods. We moved so fast, we caught their skirmishers and came out of the brush or timber in less than a hundred feet of them, laying down lunching. You can imagine what over a thousand Texans, all good shots, would do to them. There were only seventeen reported alive out of 1280* of the finest-looking men I ever saw in line. This fight was over in ten minutes.

We went to Centreville near Washington. From Centreville, we crossed the Potomac River above Washington and went into Maryland. While in Maryland, we fought the Battle of Finktown and Boonsborough Gap. The Texas Brigade held Boonsborough Gap after several Divisions had been forced back. We held it all night and when daylight came, we were compelled to follow the Army which was then on the way to Sharpsburg. The Yankee Historians pronounce the name Antietam. The next day we fought the Battle. I will never forget it because it was on my birthday** in September. General Jackson was gone with half of the Army to capture Harper's Ferry which left General Lee with a small Army to hold the whole Army of Meade which was over 100,000 men, leaving Lee with less than 25,000 to hold them until Jackson returned with his Army from taking Harper's Ferry. In this Battle, I was commander of my company. I was wounded and fell between the lines. Both Armies passed over me; did not offer to hurt me. I regard this Battle as one of the worst fights, if not the worse fight of the War.

From Sharpsburg (Antietam), we fell back to Fredericksburg, Virginia and fought the Battle of Fredericksburg; then, at Cedar Mountain, near Culpepper Court House, we fought over the ground on which my father played when a child. Also, there was the old stone school house which he attended.

I left out Gaines Mill where the Texas Brigade immortalized itself by carrying the works first after several bodies of Troops had been repulsed.

Now, you see I am drawing this out too long. From Fredericksburg, we went to Gettysburg, Pennsylvania. After a three-day battle, it was a drawn battle. We fell back to Virginia. I was captured near the little town of Bunker Hill. I spent ten days in jail in Wheeling, West Virginia and then was taken to Camp Chase, the Federal Prison. I escaped from Camp Chase on my birthday, September 20**.

In returning to the Army, I passed through Ohio and Kentucky (he was barefooted, Editor); found the Army near Atlanta, Georgia. Our Corps had been sent there to help General Hood at Chattanooga; from there to Knoxville, Tennessee; then to Strawberry Plains in East Tennessee; to Richmond and to Suffolk and then back to Petersburg.

Madison Ross
December 20, 1920

* Ed. Note: the actual Losses, although great, were much less.

** Ed. Note: Mr. Ross wrote this letter some 58 years after the Battle of Antietam, so it's easy to understand how he might have gotten the dates of the battle (Sep 17th) and his birthday (Sep 20th) confused.

On Aug. 30, the Zouaves found themselves near Manassas, where they fought in the battle of Second Bull Run. For them, it was a disaster ... and it took no more than 10 to 15 minutes. Undermanned on the left flank of the Union forces, the Zouaves were overwhelmed by a Texas brigade under Brig. Gen. John Bell Hood. Of the 525 men who faced the Texans, 120 were killed and more than 200 wounded, according to Civil War Historian Brian Pohanka, who said that for a single battle, it was the highest number of deaths for any Union infantry regiment in the Civil War.

Pvt. Andrew Coats of the 5th NY Zouaves later remembered: "Where the regiment stood that day was the very vortex of Hell. Not only were men wounded, or killed, they were riddled."

In 1879, one of the former Zouaves, a private named Alfred Davenport, wrote a regimental history called "Camp and Field Life of the Fifth New York Infantry (Duryee Zouaves)". In his description of the men regrouping at night after the battle had ended, he wrote: "The balls began to fly like hail from the woods, and the Texans were yelling like fiends. Their fire directly increasing into one unceasing rattle, the air was full of deadly missiles; it was a continual hiss and sluck, the last sound telling that the bullet had gone into some man's body."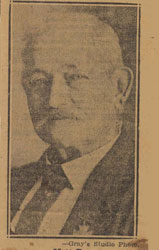 Click on the newspaper article to the left to read of Madison's visit to Gettysburg for the 50th Anniversary of the Battle. (Ed. Note: When the new page is brought up, place your mouse on the image and Left click to make the image larger.)

And here is an old newspaper article regarding Madison's wife, my great great grandmother, Rebecca Maxcy Ross.

And here is another newspaper article that appeared in 1937 regarding Rebecca Maxcy and Madison Ross. (Ed. Note: When the new page is brought up, place your mouse on the image and Left click to make the image larger.)

Readers can contact Gary Willson at the following .