The Pennsylvania Past Players at Hanover Junction
July 14, 2007
---
While visiting the Hanover Junction Train Station again, I had the pleasure of meeting some of the Pennsylvania Past Players who were present that day.
The group there is part of a larger group who travel around to various places in PA to present first hand accounts of various people that lived during,
witnessed, and participated in different forms during the civil war. The characters presented are searchable on the internet and each presents his or her own
interesting story. Clicking on the photos below will bring up a larger image, along with the name and brief background of the character portrayed.
---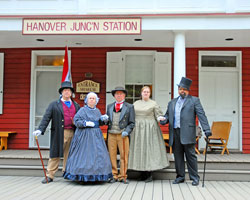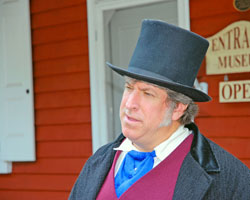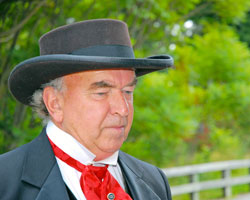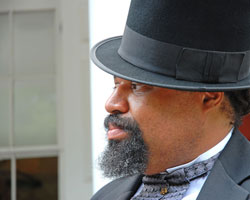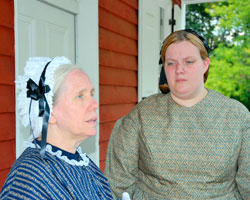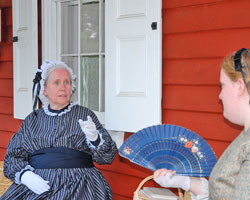 Color Photos Copyright © R.G. Blakeslee 2007-2022