!-onMouseover Link CSS Script-© Dynamic Drive (www.dynamicdrive.com). For full source code, installation instructions, 100's more DHTML scripts, and Terms Of Use, visit dynamicdrive.com-->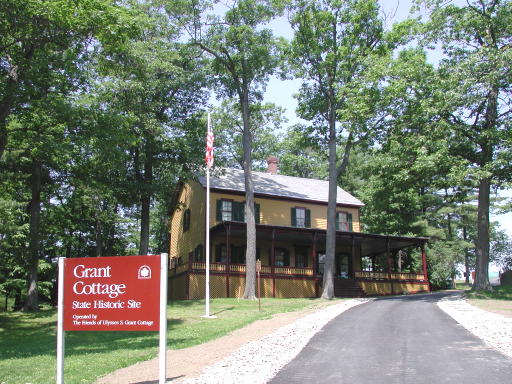 "General Grant's Cottage"
Mt. McGregor
Saratoga Springs, N.Y.

Page 1 of 5
---
I traveled to and visited General Grant's Cottage on Mt. McGregor, near Saratoga Springs, N.Y., on June 25, 2003. It was a beautiful (and hot) day for the visit. On this page and others you will find a short photo tour of the cottage and grounds. Virtually everything in the cottage (furniture, carpeting, etc.) is original and just like it would have been found if you were visiting General Grant in person so many years ago.

The cottage sits on property now owned by the State of New York, and is located on the Mt. McGregor Correctional Facility (minimum/medium security) grounds (not within the prison itself). The visitor should be aware that you will have to stop at a guard house to check in before entering the grounds ... have your drivers license available.

For specific information as to dates and times open, directions, etc., please visit (you will be taken to a new page) Grant's Cottage State Historical Site website.

You may also wish to visit (you will be taken to a new page) the Ulysses S. Grant Homepage which contains an enormous amount of information and photos of the general.

Upon my arrival, I found no other visitors at the cottage. There were two ladies and one man there to offer information and provide tours of the home. I was introduced to my guide, Terry Fishel, who was very knowledgeable of General Grant and his stay at the cottage. Terry was extremely eager and happy to answer any and all questions I had while touring the cottage.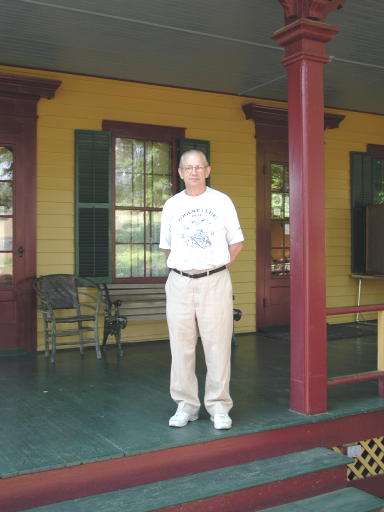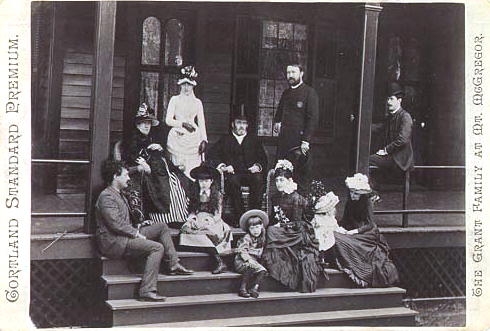 Left, my guide, Terry Fishel, standing on the porch in approximately the same spot you see Fred Grant (the general's eldest son) standing in the photo to the right. It turns out that Terry is a member and re-enactor with the 125th N.Y.V. Infantry, so he was quite knowledgable of other civil war subjects as well as General Grant.

You may wish to visit the 125th New York Regimental Association's website for information and photos.



Color Photos Copyright © R.G. Blakeslee 2003

Back