My Photos Displayed in the new Gettysburg Museum and Visitor Center
---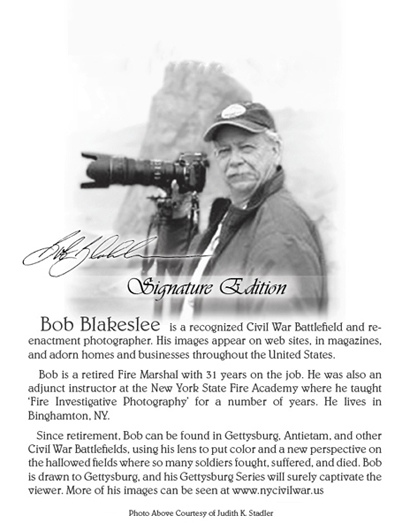 I now have two photos of the 'Memorial Illumination' taken at the Soldiers' Cemetery in Gettysburg. The first was taken on November 22, 2008, the
second on November 19, 2011. The first photo was placed in the new facility in November 2009. It also has the distinction of being the only
photograph (large format, matted and framed) displayed on their 'Big Print Wall', the many other works of art displayed being
paintings of civil war scenes by the most renowned Civil War artists in America. This framed photograph was Presented to Actor Stephen Lang
by the Gettysburg Foundation during ceremonies on November 19, 2011.

The second photograph (large format,matted and framed), taken November 19, 2011, was placed in the facility in December 2011.

The four photos shown below both 'Illumination' photos, were also chosen to be placed in the new facility.

All photos are available to be purchased at the new Gettysburg Museum and Visitor Center.

Clicking on a thumbnail photo will bring up a larger image to view.











All Photos Copyright © R.G. Blakeslee 2006 - 2012

Back