First Shot of Gettysburg Marker

At: 39° 51.06' N / 77° 16.84' W
---
Location of Marker: At the intersection of present day Route 30 (Chambersburg Pike) and Knoxlyn Road,
3 miles west of Gettysburg. The marker is on the North side of Route 30, directly across the road from
Knoxlyn Road. Route 30 is extremely busy, so be very careful when walking along or crossing.
The marker sits up on the left side of the house as seen from the road. The property is now owned by
the Park Service.

Claimed by Marcellus Ephraim Jones, 8th IL Cavalry, and marker placed by he and two others. Others
also claim to have fired the first shots of Gettysburg. There are many references and stories about
the first shot of Gettysburg, one of the more interesting (and probably accurate) being at the
following Link .
---
Click on a photo for larger image

Front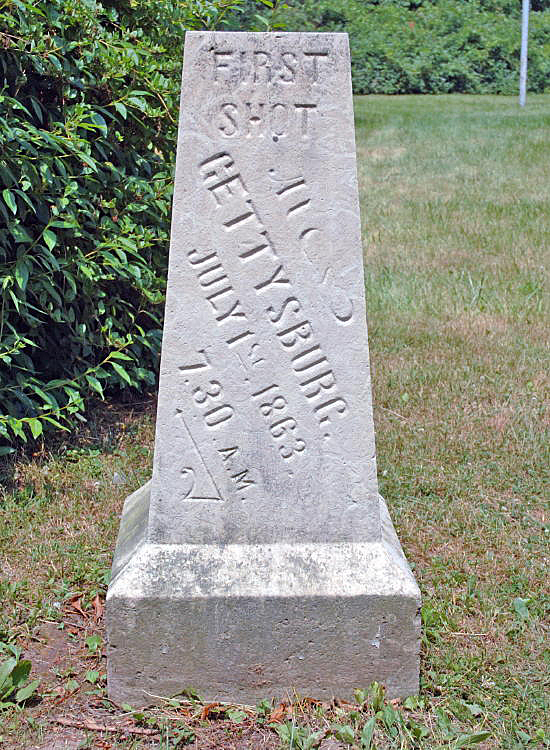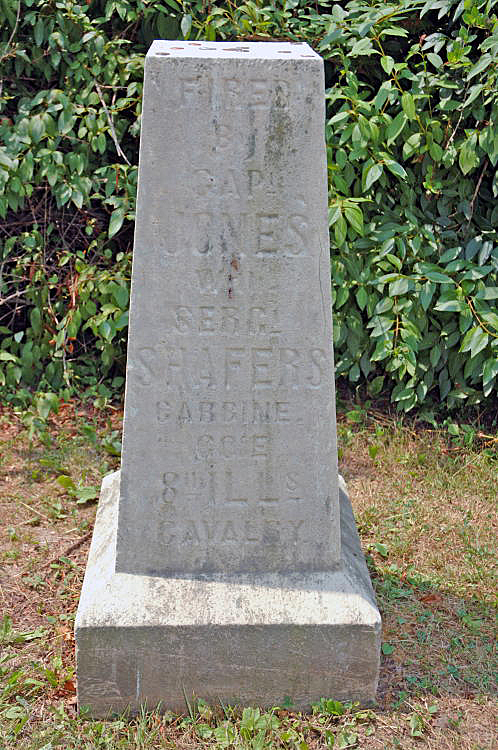 Right Side

Rear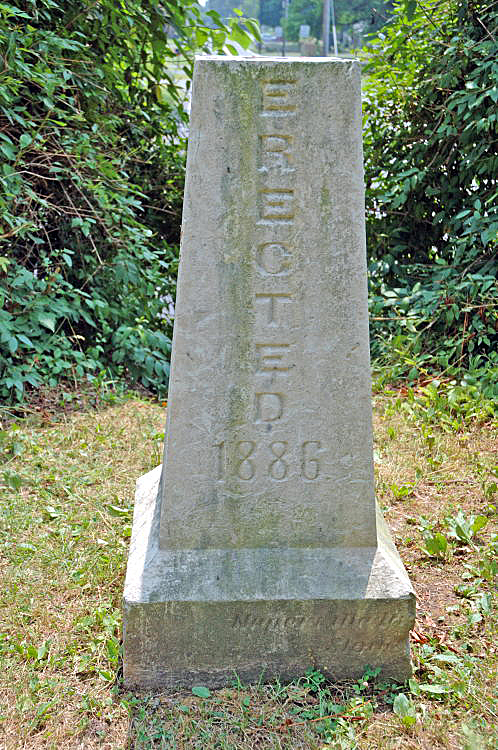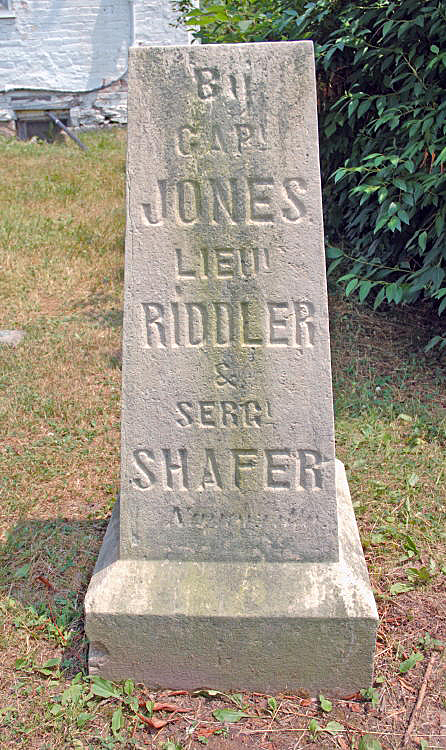 Left Side

Color Photos Copyright © R.G. Blakeslee 2005