137th NYV Infantry
Monument at Gettysburg

Dedicated at Gettysburg on July 2, 1888
---
Location of Monument: On Culp's Hill, between Slocum Avenue and breastworks.

General Dimensions: Base, 5' x 5' 8". Total Height, 15' 0"
Crossed muskets, cartridge box and laurel wreath on front.

Materials of Contruction: First base of Gettysburg granite; the remaining parts,
Quincy (Mass.) granite and Standard bronze. Contractors: Frederick & Field.
Cost: $1500.

*Source: New York at Gettysburg, page 1400.
---
Click on a photo for larger image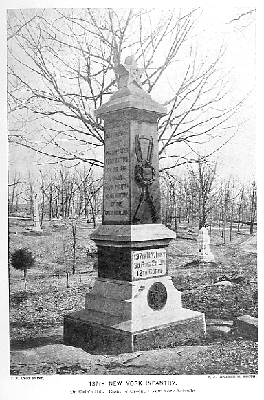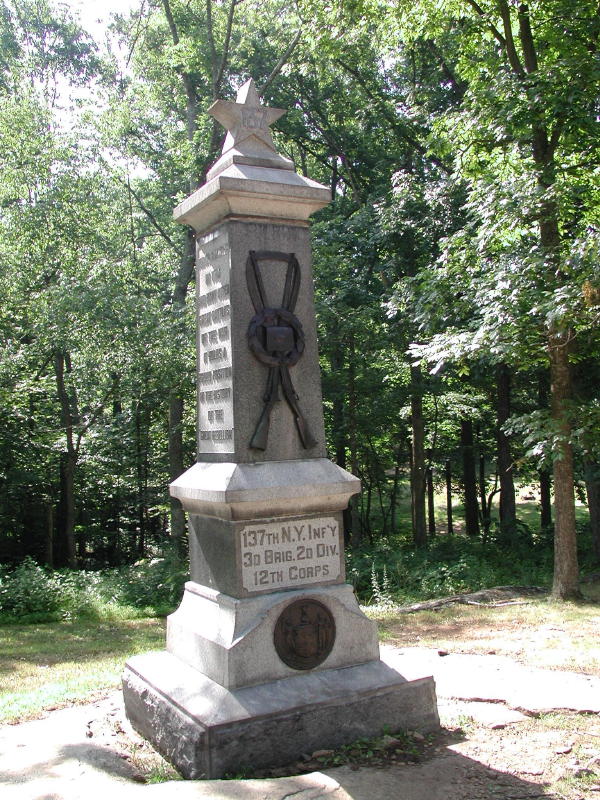 Photo on left circa 1898, F.J. Severence. Photo on right taken 2002, R.G. Blakeslee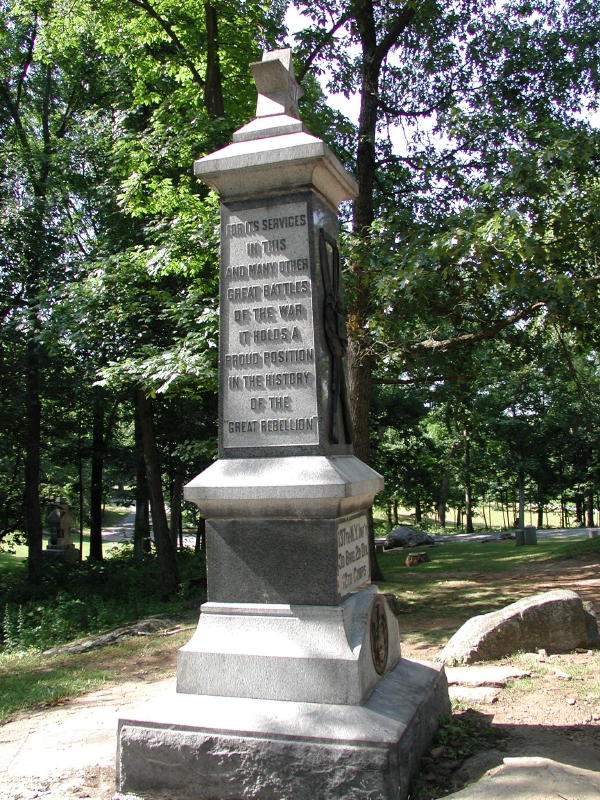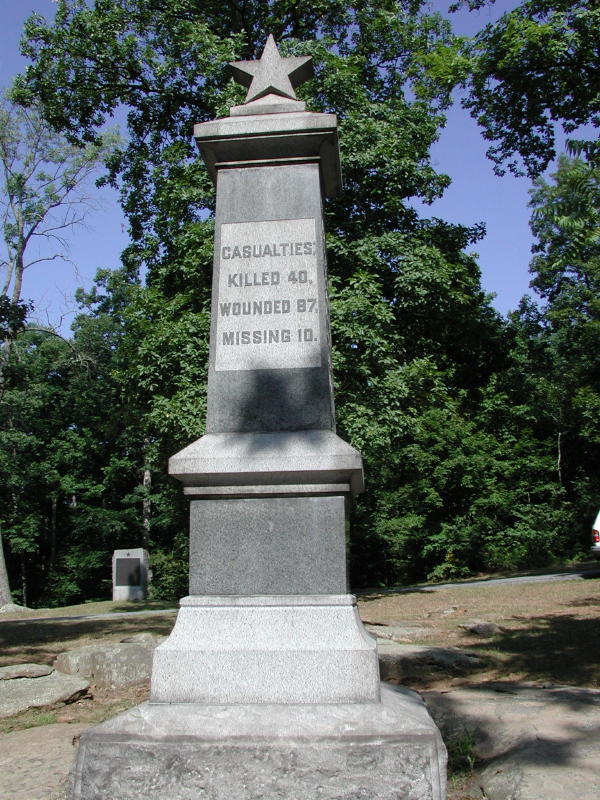 Left and rear sides of monument.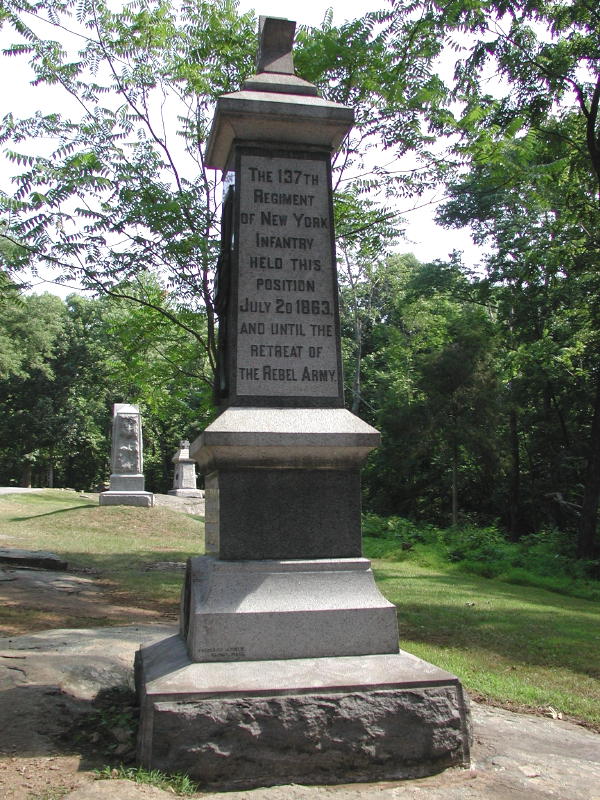 Right side of monument.
Color Photos Copyright © R.G. Blakeslee 2002